Shopping for Car Insurance: Online Vs. Agent
When it comes to car insurance, the question is, should one shop from an offline agent or compare prices and buy an insurance policy online?
In today's world, online retail has seen a massive boom due to demand, which in turn has affected brick and mortar stores, as more and more people prefer to conduct purchase online.
For many industries, this works, as it allows people to shop at multiple stores at once, easily compare prices, and enjoy home delivery.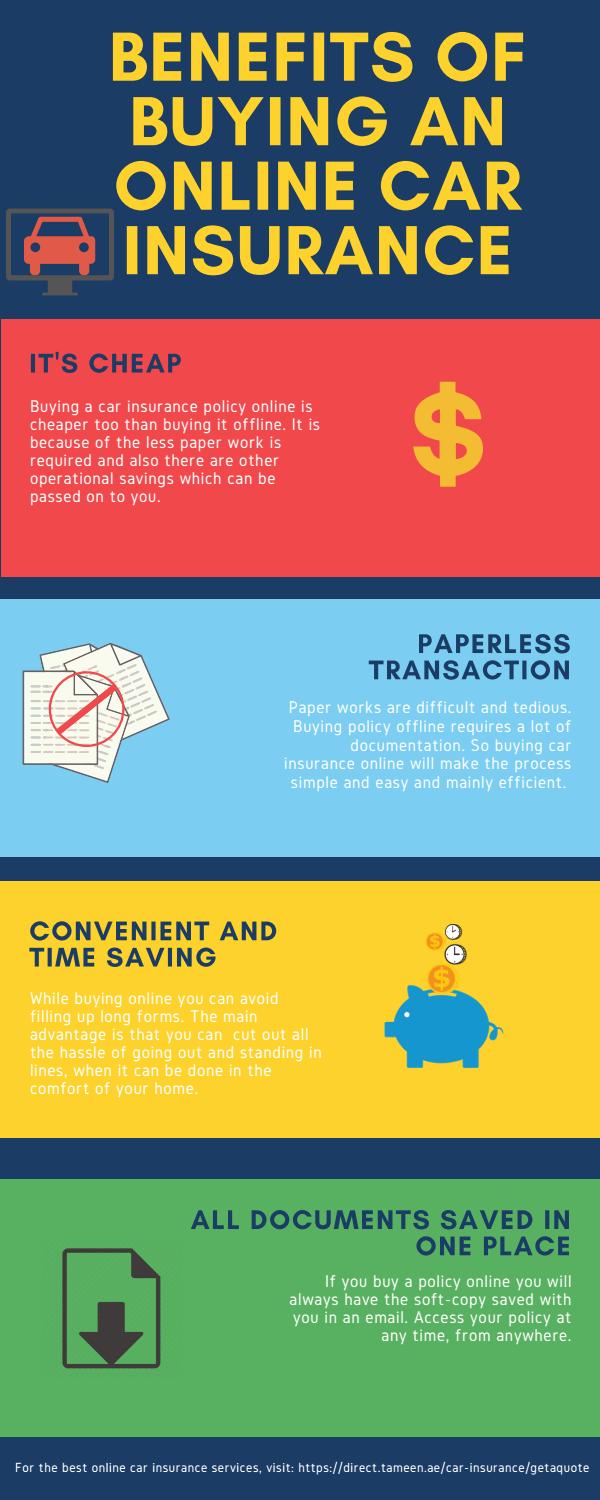 Check out our list of pros of comparing and buying car insurance online.
Enjoy an independent process
You won't need to depend on an agent. So, many things that usually would have taken a lot of time can now be done quicker on your own.
Furthermore, agents often work for just one or a limited number of companies and are likelier to force sell a policy from a certain company to earn a commission.
However, on an online insurance website, you have the liberty of comparing and buying insurance from a range of providers, completely unbiased.
Compare car insurance from multiple companies
At online insurance websites, like BuyAnyInsurance, users can easily compare car insurance prices in one place from all the popular insurance companies in the UAE. They can analyse everything from benefits to costs and choose the best policy for their needs.
Purchase insurance anywhere, any time
Great for today's busy lifestyle, online insurance has the convenience of being available at all hours of the day. Gone are the days when the only time you could purchase car insurance was between 9 and 5. Comfort is a big perk!
Get instant access to insurance documents
Within 24 hours of buying insurance online, customers can collect or receive through delivery the ready-to-use insurance policy and proof of insurance.
Ask insurance questions online
Online insurance companies do a great job of providing smart and easy to understand insurance information. The team at BuyAnyInsurance has leading Insurance Experts who can give you objective advice on the best possible car insurance for any make or model of a vehicle. To get the most excellent deals on car insurance and unparalleled independent insurance advice, speak to us today on 800 765 429.
Save money
Purchasing car insurance online skips the middleman, which is the insurance agent. Hence, buying insurance direct will save money. A lot of different factors go into insurance ratings, but when it comes to prices online insurance portals definitely warrant a look.
How to buy car insurance online?
An excellent way to save money on auto insurance is by comparing quotes online. In fact, BuyAnyInsurance allows drivers to compare rates from several insurance companies. Following is the information you should have on hand to receive an accurate quote:
Driver's name, birth date and address
The vehicle's make, model and year
Driver's occupation and other personal information
Information about any other drivers on the policy
Previous insurer and expiration date for existing policy
Any past violations or accidents (usually from within five years)
The time you want coverage to begin
ID number or driver's license number (in some cases)
Once you compare quotes from different companies, you should have a ballpark number on what coverage will cost you.
Furthermore, if you're a new driver or just looking for a cheaper policy, you should check the minimum coverage required to ensure you get enough coverage.
The bottom line
Get as many quotes as possible when shopping for insurance to make a well-informed decision, because insurance is a serious business, and it is essential to understand what exactly you are purchasing.
Originally published Apr 18, 2019 10:56:50 AM, updated May 31, 2021