Coronavirus 2022: Learn and Stay Safe in the UAE
The 2019–20 coronavirus outbreak is an ongoing global health emergency that started on 31 December 2019.
Global Statistics of the Coronavirus
As of March, statistics confirm more than 94,000 cases across 80 countries and report successful recovery in 50,000 cases. Major outbreaks are in Central China, South Korea, Italy, and Iran.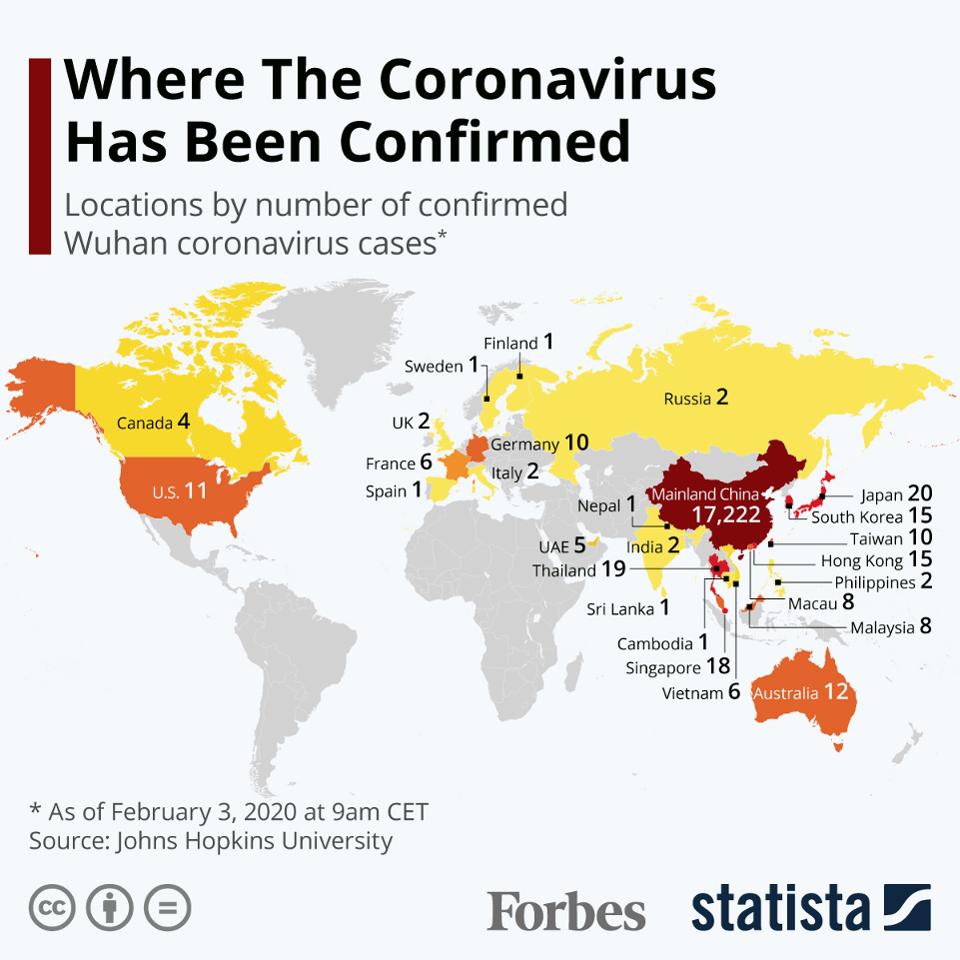 Latest News of the Coronavirus in the UAE
The UAE reports six new coronavirus cases, bringing the total to 27 as of 4 March.
The ministry reports that five previous cases made full recovery.
The UAE Ministry of Education announces the early start of spring vacation for all educational institutions, from 8th March.
During the break, there are plans to carry out a sterilisation programme for educational facilities.
The UAE restricts travel to countries like Thailand and Iran.
Travellers will undergo medical checkup at the airports.
The first case of coronavirus was reported in the UAE on 28 January.
Announcements are through the UAE's official news agency,

WAM

.
Follow live updates on

Khaleej Times

.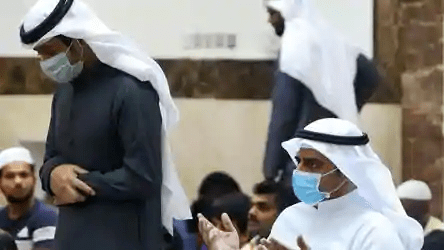 Covid-19 and Its Origins
The novel coronavirus (nCoV) is a new strain in the Coronavirus family. This group of viruses causes illness ranging from the common cold to more serious diseases.
Like other coronaviruses, its origin is in animals. Humans who were initially infected either worked or shopped in the Huanan seafood market in the Chinese city, Wuhan.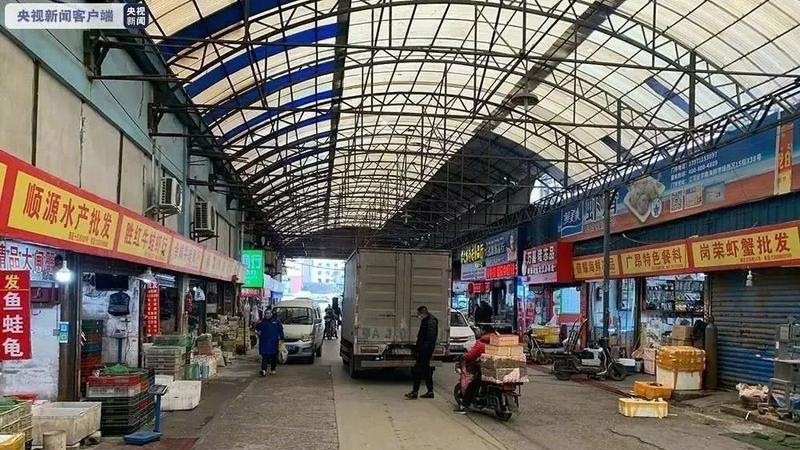 Transmission Between Humans
Since the Covid-19 coronavirus outbreak is a new illness, scientists are still assessing how it spreads from person to person.
Via respiratory droplets
The virus primarily spreads between people via respiratory droplets produced during coughing or sneezing.
Via surfaces
Viruses can also spread through droplets landing on surfaces such as seats on buses or trains or desks in school. The time for how long viruses survive on surfaces can vary from hours to months.
Time till the onset of symptoms
The time between exposure and symptom onset is typically five days but may range from two to fourteen days. It is important to note that the virus can spread by people before they contract symptoms.
Guidelines defining exposure
Some hospital guidelines define exposure as being within six feet of an infected person who sneezes or coughs for 10 minutes or longer.
Signs & Symptoms of Coronavirus Infection
Those infected may develop symptoms such as fever, cough, fatigue, shortness of breath, or muscle pain.
Typical signs & symptoms
A World Health Organization review of 55,924 cases indicated the following typical signs and symptoms, along with the percentage of prevalence:
Fever (in roughly 90% of cases)
Dry cough (in almost 70% of cases)
Fatigue (in 40% cases on average)
Mucus production from the lower airways (in a little more than 30% of cases)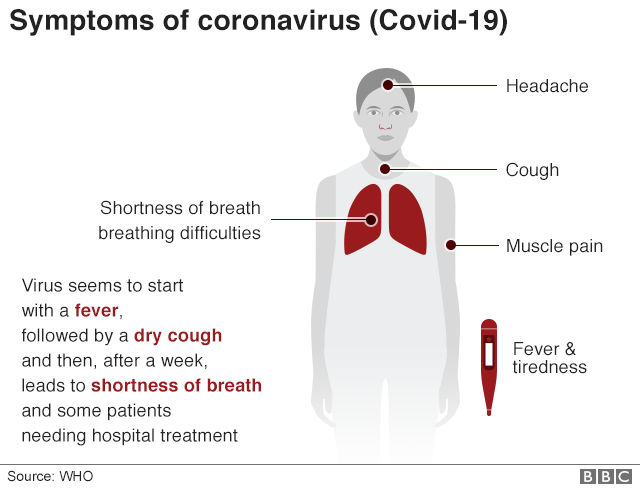 Other symptoms
Less common symptoms are:
Shortness of breath
Sore throat
Headache
Muscle or joint pain
Chills
Nausea or vomiting
Nasal congestion
Diarrhoea
Coughing blood
Congestion in the eyelids
Severe cases
In severe cases, the infection can lead to critical pneumonia, acute respiratory distress syndrome, sepsis, septic shock and death.
Absence of symptoms during infection
Infection in some people may be asymptomatic. That is to say, test results will confirm the infection but the person will show no clinical symptoms. So, researchers are advising thorough monitoring and examination of individuals in close contact with ill patients. This is to rule out the possibility of an infection and successfully contain the virus.
People At Risk
Those individuals who have recently travelled to high-risk countries;
Persons who have been in direct contact with an infected person.
Causes of mortality
While deaths are not from the virus itself, however, medical complications arising from the virus can lead to severe pneumonia and organ failure. And, since the infection is viral, it cannot be treated with antibiotics. Hence, people with poor health or a weak immune system can slip into a critical condition, which can lead to death.
Important Safety & Precaution Tips
As there is no treatment yet for the coronavirus, our safety and precaution methods must kick into high gear. Please note that the following are not just advised, but highly essential as the virus spreads.
Wash the hands
Wet the hands with clean, running water, and lather with soap. Continue to wash thoroughly under the nails, across the palms, at the back of the hands and between each finger. Keep scrubbing for at least 20 seconds and then rinse. Make this a frequent habit in the day, especially when coming or going outside.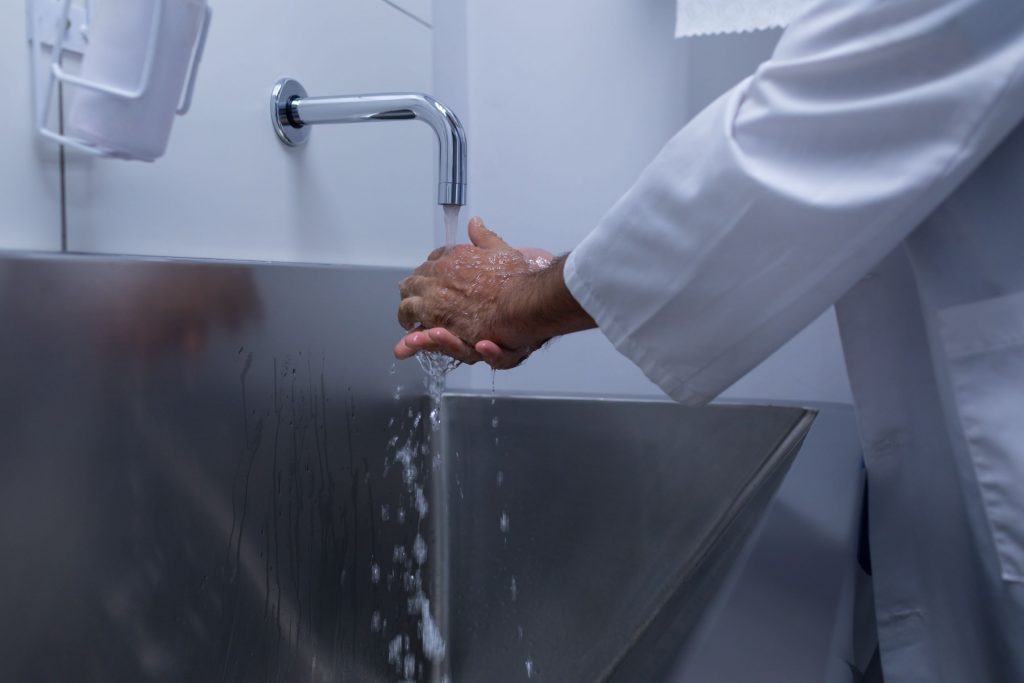 Cover the mouth and nose
Use tissue papers to cover the mouth and nose when coughing or sneezing, and immediately discard the tissue in a dustbin. Then wash hands as explained above.
Please note that if a tissue is not available, cough or sneeze into the elbow. instead of the hands.
Use facemasks
While face masks offer some protection as they block liquid droplets, they are not entirely foolproof. They don't block smaller aerosol particles that can pass through the material of the mask.
They don't cover the eyes and there is evidence that some viruses can infect a person through the eyes.
That said, medical bodies strongly advise face masks for the infected and those in close contact with them.
Seek immediate medical help
If a fever, cough and difficulty breathing is present, contact a doctor immediately and share the individual's recent travel history. Inform the doctor if the person has been in contact with an ill patient.
Early medical help is essential to get proper care and to quarantine the infection to avoid the spread of the virus.
Avoid contact with animals
If in an affected area, avoid visiting live markets and take extra precaution to not touch the animals or any surfaces in contact with the animals.
Relatedly, be extra cautious not to ingest any raw food.
Quarantine
After the return from an affected area, stay indoors and avoid contact with other people for 14 days. This involves all public areas, including work and schools.
If symptoms of the virus develop, take extra precaution to stay indoors and contact the authorized emergency centre for further steps.
Pay attention
Listen to the guidance of the UAE government and public health officials. This is a quickly developing situation, so new information comes out every day. Stay up to date with local news and know which health officials to contact in case of an emergency.
Don't panic
While the spread of coronavirus is certainly worrying, experts warn against panicking. Panic and stockpiling don't help — they only exacerbate epidemics.
Advice for People Who Think They Have Coronavirus
Do not panic, UAE's healthcare infrastructure is fully equipped to handle the coronavirus;
Contact the authorized health officials to deal with the emergency;
Expect a request for self-isolation from the agency;
Relay complete patient details;
The patient will be tested for the virus;
The infected will be isolated and get complete, state-of-the-art healthcare in UAE's government health facilities until they are successfully recovered.
Frequently Asked Questions
Who is at risk of developing severe illness?
Older persons and persons with pre-existing medical conditions develop serious illness more often than others.
What about children?
There is no evidence that children are more prone to contracting COVID-19. Reports indicate that severe complications are uncommon in children, however, symptoms are similar to adults.Coronavirus could spread rapidly between children because of the germ-intense nature of schools. Experts recommend up-to-date vaccinations, including for influenza.
How deadly is coronavirus?
A WHO examination of data from 56,000 patients suggests:80% develop mild symptoms14% develop severe symptoms6% become critically illThe proportion dying from the disease appears low (between 1% and 2%) – but the figures are unreliable.
Are antibiotics effective in preventing or treating COVID-19?
Antibiotics only work on bacterial infections. Since COVID-19 is caused by a virus, antibiotics will not work. They should not be used as a means of prevention or treatment of COVID-19.
Is there any cure for coronavirus COVID-19?
At present, there is no direct treatment for COVID-19, except for strengthening one's own immune system.
Contact Health Officials in the UAE
Dubai Health Authority: 800342
Ministry of Health & Prevention: 800 111 11
Read More to Learn About Proper Medical Insurance
For queries related to medical insurance and to purchase the best coverage please call us now at 800 POLICY or fill in your details below:
Originally published Mar 04, 2020 20:14:58 PM, updated Feb 17, 2022